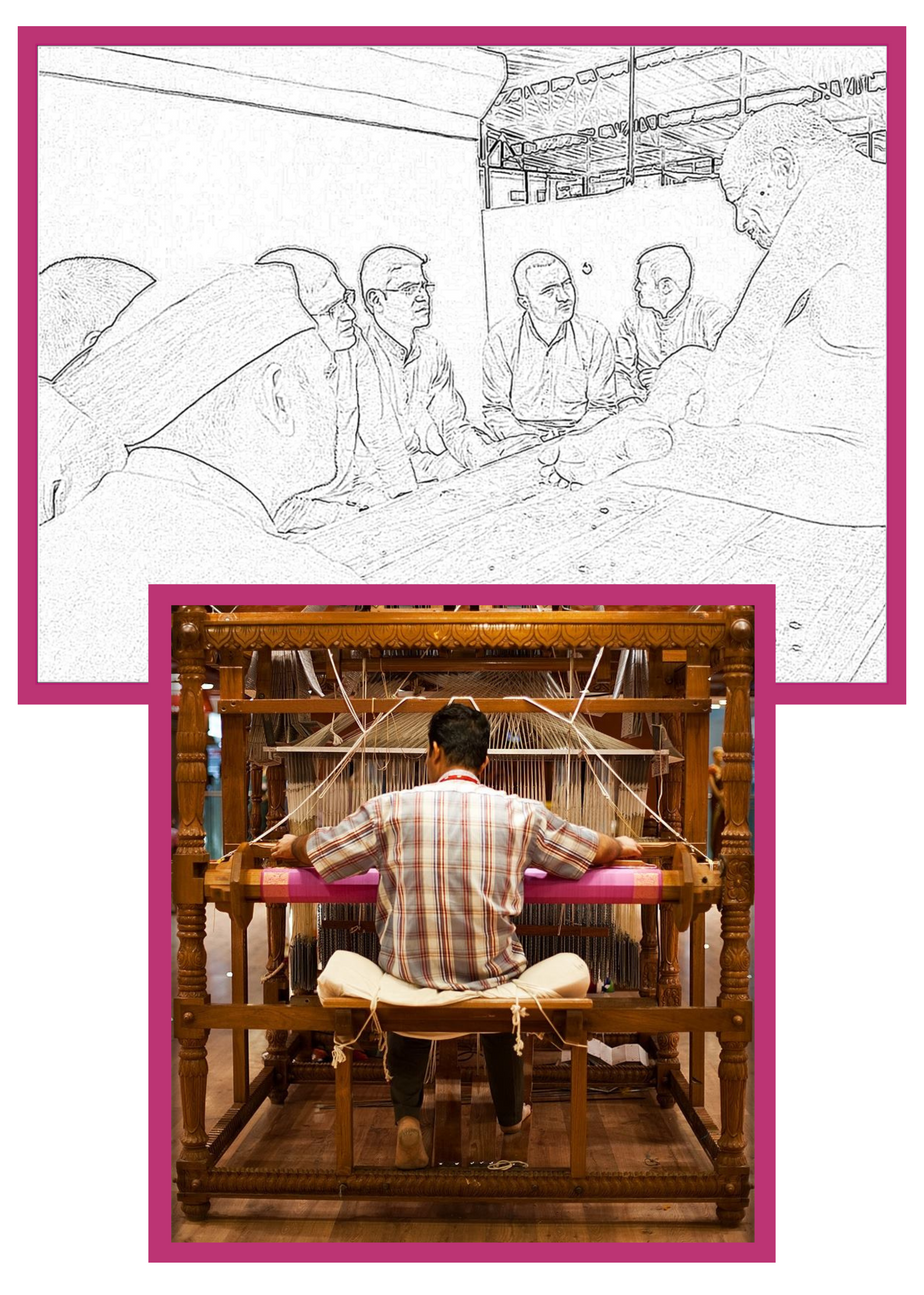 About Us
Shramdaan is a part of a charitable trust "Mahakavi Pandit Bhuramal Samajik Sahkar Nyas", established in 2016. This trust runs several handloom training centres across Madhya Pradesh and Chhattisgarh states of Bharat. The trust is registered under Madhya Pradesh Public Trust Act, 1951.
Our Story
The story of Shramdaan epitomises self-empowerment through invocation of deep feeling of mental prosperity, that "Everybody is capable of helping those in need; The Unfortunate Ones, Poor and Destitute, Sick and Undernourished.  And that there is limitless potential of human willpower within to sweat out for selfless causes in order to purify the subtle fabric of eternal soul" . 
Holy saint Acharya Vidhya Sagar Ji's ideologies have positively influenced millions of people across the globe. In the same vein in the year 2015, a team of 20 highly educated and accomplished youth received Guruji's blessings to move on the selfless path and commit their lives for the betterment of others.
In order to identify the specific socio-economic problems and issues, these youths spent several months gathering primary information from several villages of Madhya Pradesh. These field visits provided first-hand view of the extent of pathetic conditions of subsistence farm labours, adverse effect of climatic conditions, lack of employment opportunities and massive urban migration. During these field visits they also met large number of educated yet unemployable rural youth. Amongst unemployed youth they witnessed increased evidences of  addiction and crime causing social and family dis-harmony. It was surprising to observe that mobile phone addiction is further making them lethargic and irresponsible.
Over two dozen educated youth, many amongst them alumni of IITs, CAI and other Universities who had worked in reputed Multinational companies in India and overseas – are working towards empowering the rural poor through imparting free training in Handloom skills and enabling their self-employment
After detailed analysis of issues and problems identified in field surveys; it was concluded that rural youth needs to be provided with additional avenues of earnings beyond agriculture. So they would need to acquire certain specific skills to produce some useful products of mass consumption. It was important that these initiatives are not dependent on large capital, electricity, advance technology or difficult-to acquire-skills.  After deliberations in October 2016 Guruji blessed the team to start handloom training and production centres across rural Bharat. Guruji named it Shramdaan; a Hindi word which means donation of once hard work. Essence of Shramdaan is the inspiration for all who can selflessly support  others in need.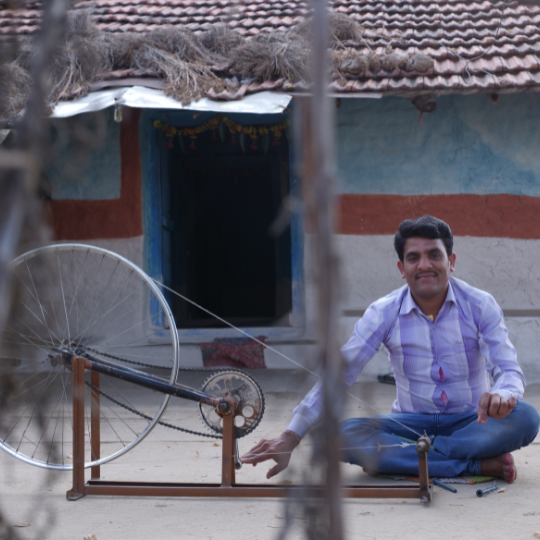 Vision
Our vision is to create flexible and gainful employment opportunities for the people who are at bottom of the pyramid in rural Bharat through imparting and enabling handloom skills and resources,  while following and promoting fundamental principles of universal compassion, ecological balance and fair wages.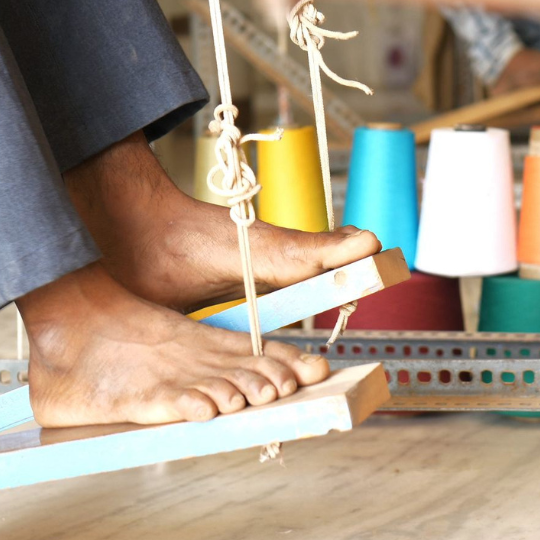 Mission
To create a platform where rural youths can not only learn advanced handcraft skills but also attain full time employment opportunities. This platform is built to create a mechanism that links rural artisans to the global market.

Our Principles & Values
Our values have deep practical significance on every decision that we take as they are firmly grounded in spiritual living. Therefore our Value Statements are not just a set of a few good words but driving framework of daily practices and actions. 
"Purna Ahimsa" (Universal Compassion or total non-violence) is our fundamental Value. Our other Values are Fair Wages and Environmental Balance; both being the by-product of our fundamental Value- Purna Ahimsa.
It is our strong Belief that awareness & respect for co-existence develops relentless motivation for sustainable thinking & actions. Inclusive social transformation & sustainable environmental practices are outcomes of our true belief in our fundamental Value- Purna Ahimsa (पूर्ण अहिंसा).

Responsibly and respectfully made
Our products are made through a process that respects both the producer and consumer.
Inspired by the past, perfect for today
Let the clothes you wear today celebrate the incredible tradition of Bhartiya craft.
Crafted with care, designed to last
Our artisans make sure your handloom clothings are comfortable, elegant, and timeless.